#bastardfilm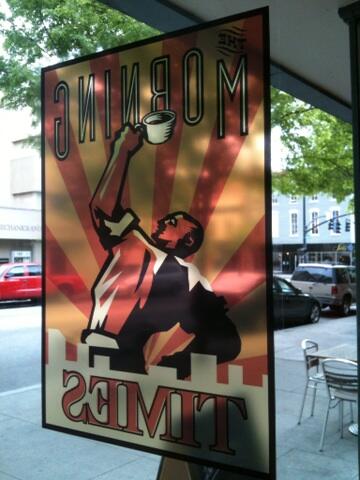 Bastards of the world, unite in Raleigh, NC!
~ the full Marx family
Bastard Film Encounter
25–27(–28) April 2013 in Raleigh, NC
Preliminary tweet
Some bastards are still missing at Raleigh, NC, from 25 to 27 (even better to 28) April!
Tweets during the conference
Arghhh! A bastard landed at RDU this afternoon.
What is a #bastardfilm? Marsha Gordon and Skip Eisheimer are answering all your questions.
No excuses, one knows where one must be!
«Quality is illusory. This weekend we will prove it.»
~ Andrew Lampert
It's proven: (analogue) film projection is eternal! Keynote speaker Andrew Lampert failed to destroy a projector & a film reel.
Just in case: the screening-intensive conversations are opening with coffee & pastries. It's called #bastardfilm and happens now in Raleigh.
Are the «real bastards» or the «bastard bastards» the real bastards? This is the real question. Yet any reel here should be a #bastardfilm.
We need desperately to de-professionalise the profession in order to preserve these misbegotten moving images.

My technique thrills you
You're about to pop
Don't worry boy,
I'm not gonna stop.

Good morning! #bastardfilm continues.
The Day After Bingo! Why Suffering? Ukulele!
The beauty of #Kodachrome… Full Mouth Extraction!
[sorry, dead link]
We Are the World, Stephanie Sapienza's outstanding closing remarks at #bastardfilm
Wings of Desire – Yesterday the heavens over Raleigh was a little tearing… today even more. Goodbye, #bastardfilm, goodbye!
Kudos to Skip, Marsha, Katrina and Dwight for #bastardfilm! I had lot of fun, and incidentally it was the best «conference» I attended ever.
---
2016–12–11